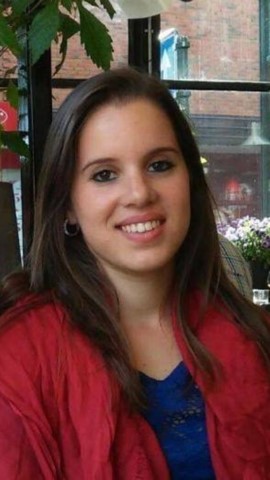 Laura Molina-Molina is a DAAD Postdoctoral Researcher at the Internationales Zentrum für Philosophie NRW (IZPH) of the Universität Bonn. She is a member of the Research Project "Conocimiento, verdad y valores" (HUM-432), funded by the Junta de Andalucía, and of the Unit of Scientific Excellence FiloLab (UGR Research and Knowledge Transfer Fund, ref. UCE.PPP2017.04). She was an FPU Fellow (2013) from the Ministry of Education, Culture and Science (ref.: FPU13/04478).
Knowledge theory
Critical hermeneutics
Karl-Otto Apel
[2018] Molina-Molina, Laura. "La Dissertation de K.O. Apel: de la gnoseología existencial a la antropología del conocimiento." Disputatio (in press: https://disputatio.eu/news/jornadas-apel/).
[2017] Molina-Molina, Laura. "Estructura y sentido de la filosofía transformada de K.O. Apel." Racionalidad crítica comunicativa. Volumen I, edited by Juan Antonio Nicolás, and Laura Molina-Molina. Granada: Comares, XXXIII-LXVIII.
[2016] Molina-Molina, Laura. "El cuerpo como a priori del conocimiento científico y el "giro hacia la facticidad" de la Física contemporánea. Un diálogo de K.O. Apel con y contra M. Heidegger." Daimon. Revista Internacional de Filosofía, Supl. 5, pp. 457-466. DOI: 10.6018/daimon/268591.
[2016] Molina-Molina, Laura. "The Conception of Knowledge in Leibniz's Monadology and its Value Within the Framework of Apel's Anthropology of Knowledge." Leibniz and Hermeneutics, edited by Juan Antonio Nicolás, José M. Gómez, and Miguel Escribano. United Kingdom: Cambridge Scholars Publishing, pp. 147-157.