Once time again, the Geophysical Andaluz Institute of Research of University of Granada carry out the volcanic surveillance of Decepcion Island located in South Shetlands Islands (Antarctica) during XXXIII Spanish Antarctic Campaign. In this time, we celebrate 25 years of volcano monitoring since 1994 austral summer.
This campaign started in December 12 when the Spanish Research Vessel Bio Hespérides sailed from Cartagena port. In this season it will be the only supporting vessel for the bases and research projects (incluiding the final stage of BRAVOSEIS Project) in the Antarctica. With us, Bio Hesperides also celebrates its XXV Antarctic Campaign. Congratulations for all !
On 16 December, all staff that manage the spanish antarctic bases "Juan Carlos I" in Livingston Island and "Gabriel de Castilla" in Deception Island, they embarked in Punta Arenas port (Chile), as well as the researchers are going to develop their projects so in the bases as in the vessel during the first stage of the Antarctic Campaign. After three days sailing trougth the turbulent Sea of Hoces, the vessel arrived to Livingston Island on 19. After the openning of the Juan Carlos I spanish base, they headed for the Deception island volcano.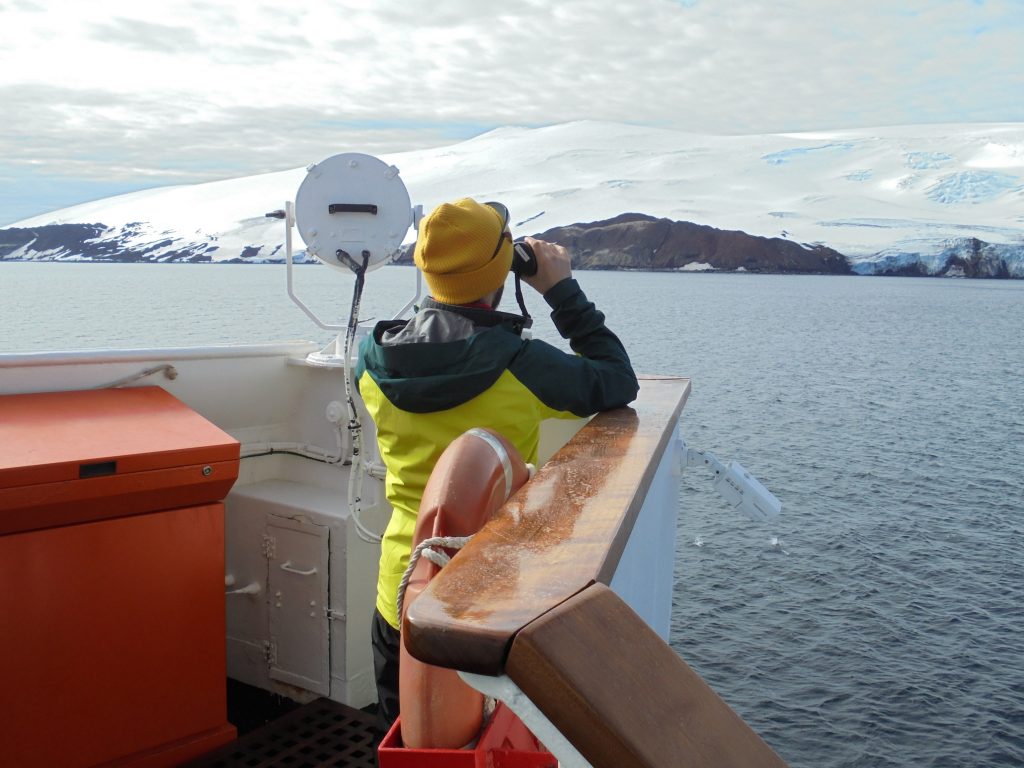 On December 22, they arrived to the Deception island to start the aperture protocol presents in the Spanish Antarctic Treaty. For it, it was conduited a visual inspection around the exterior and interior of the volcano crater to detect any possible visual anomalies in the volcano. We can not forget that Deception island is an active volcano and it could start to erupt at any time, but anyway, usually it warns us, it is for that threre is to put attention to their visual and seismic signals. After the visual inspection , the IUIAG-UGR sismovolcanic survillence team along our partners from the geodesic surveillence team of the University of Cadiz (UCA) and a group of people from the spanish land army proceeded to install the "traffic light" seismic station near the spanish base "Gabriel de Castilla" to evaluate the real time seismicity of the volcano. After 4 hours of seismic recording, the volcanic alert level was stablished as green.