INTERFACES CONFERENCE DAY 2
June 10th
Dinner and flamenco show
After the second and last day of the INTERFACES Conference, attendees are welcome to enjoy a flamenco show and dinner at Cuevas Los Tarantos in the typical Sacromonte neighborhood at 20:00 CEST.
Please find the location of the Cuevas Los Tarantos restaurant here. If participants wish to attend, please register and choose your preferred menu option here.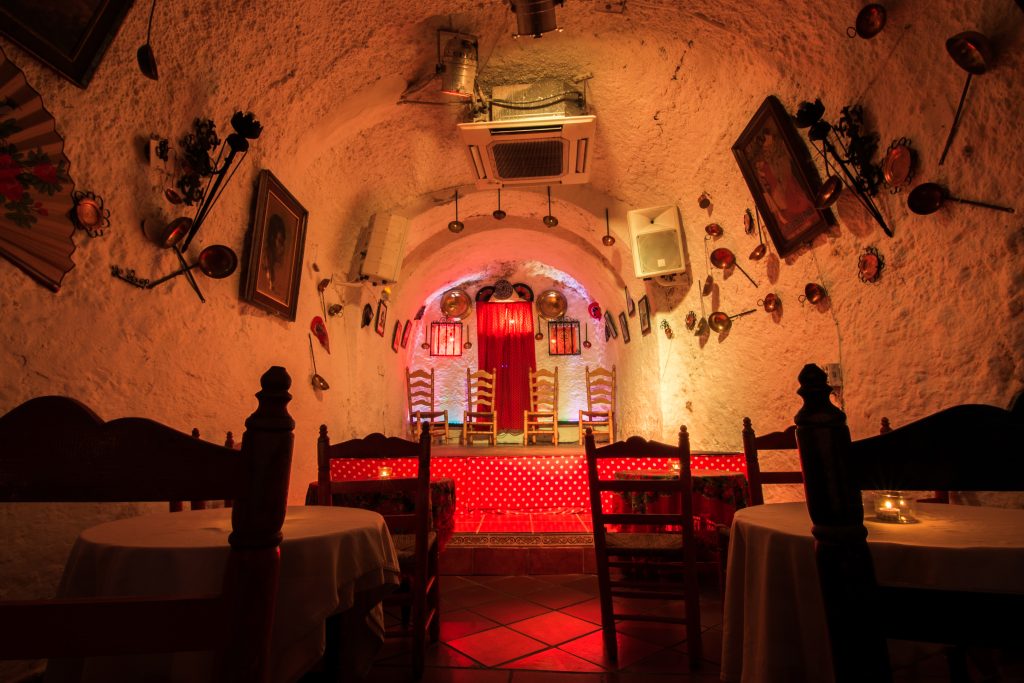 MENU (price 40€)
STARTERS (choose one)
"Los Tarantos" salad
Charcuterie from Las Alpujarras
MAIN COURSE (choose one)
Sirloin steak with pepper sauce
Fried cod with vegetables
DESSERT (choose one)
Custard
"Los Tarantos" cake
"Los Tarantos" ice cream
Notice that the payment has to be done in cash at the registration desk upon arrival.
Photos