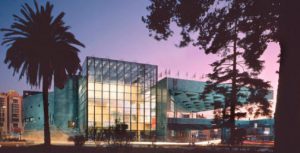 Palacio de Congresos de Granada
Paseo del Violón, s/n
18006 – Granada
Tel.: +34958246700 – Fax: +34958246702
(see MAP below)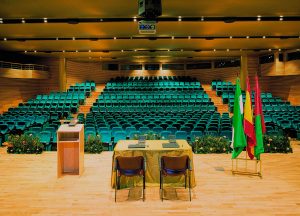 The venue is the Granada Conference and Exhibition Centre (Palacio de Congresos de Granada) which is one of the most modern facilities of its kind in Europe, designed to provide all the necessary services and infrastructure required for all types of conferences, conventions, exhibitions and shows. It provides spaces with capacity from 8 to 2000 people and it is equipped with the latest technologies.
The complex is very close to the city centre, in the Paseo del Violón, by the Genil river, and easily reached from all the main access roads leading into the city from all directions. In particular, its distance to the airport is about 15 kilometers. The area of the building exceeds 45,000 m², built on seven levels.
The venue can be easily reached from everywhere in Granada using public transportation. Nine different local bus lines have stops at the Conference Centre: LAC, S1, S2, S3, U3, SN1, SN2, SN3, C7. For more information on the bus lines and fares, you can check the bus company website Rober local buses (in Spanish) or Granada city buses for information in English.