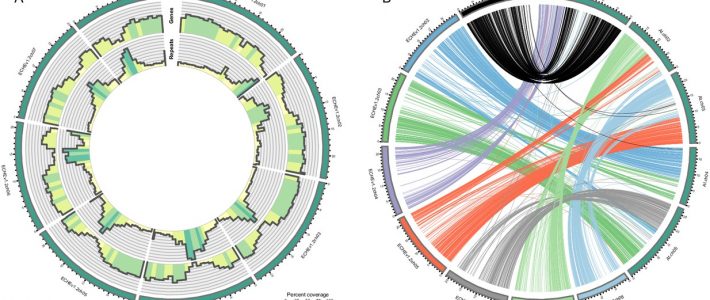 In collaboration with a international team led by Tobias Züst (Institute of Plant Sciences, University of Bern, Bern, Switzerland) we have published in ELife a paper on the evolution of biochemical defences in Erysimum. In this paper we present the genome assembly of E. cheiranthoides, an important resource to study Erysimum.
Züst T, Strickler SR, Powell AF, Mabry ME, An H, Mirzaei M, York T, Holland CK, Kumar P, Erb M, Petschenka G, Goméz JM, Perfectti F, Müller C, Pires JC, Mueller LA, Jander G. 2020.
Independent evolution of ancestral and novel defenses in a genus of toxic plants (Erysimum, Brassicaceae)
eLife 9:e51712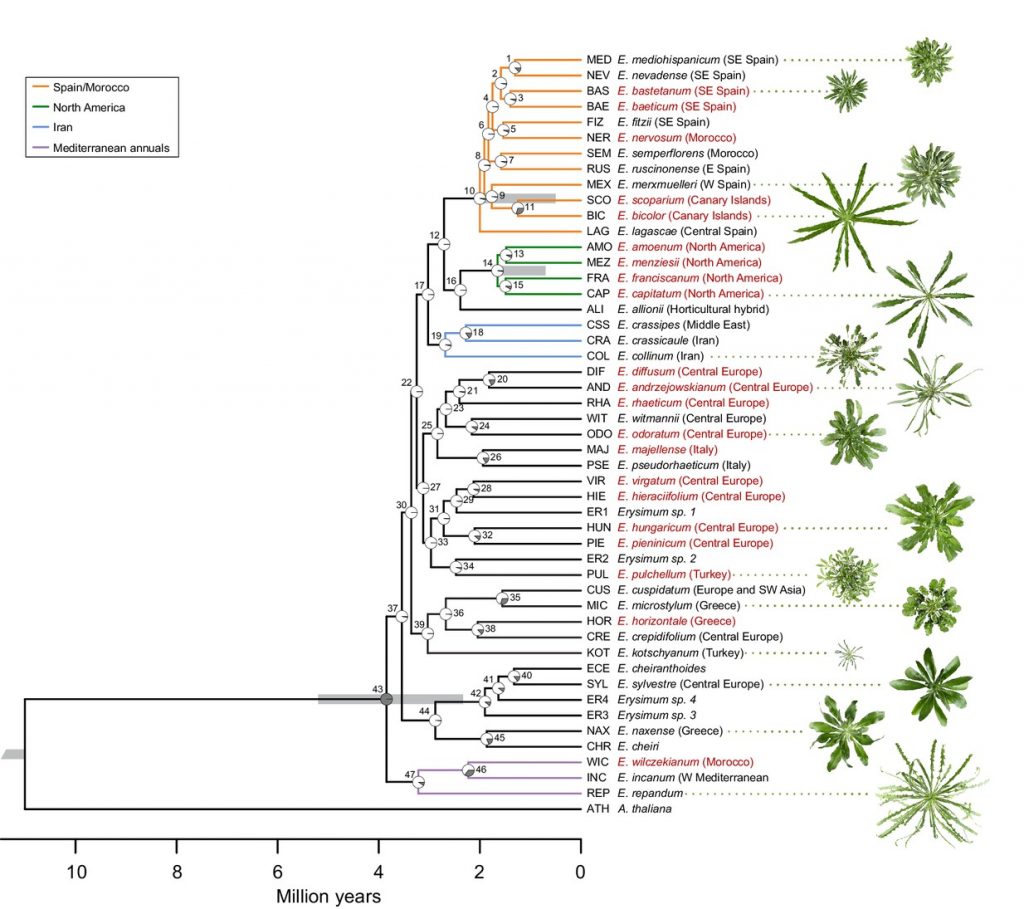 Phytochemical diversity is thought to result from coevolutionary cycles as specialization in herbivores imposes diversifying selection on plant chemical defenses. Plants in the speciose genus Erysimum (Brassicaceae) produce both ancestral glucosinolates and evolutionarily novel cardenolides as defenses. Here we test macroevolutionary hypotheses on co-expression, co-regulation, and diversification of these potentially redundant defenses across this genus. We sequenced and assembled the genome of E. cheiranthoides and foliar transcriptomes of 47 additional Erysimum species to construct a phylogeny from 9868 orthologous genes, revealing several geographic clades but also high levels of gene discordance. Concentrations, inducibility, and diversity of the two defenses varied independently among species, with no evidence for trade-offs. Closely related, geographically co-occurring species shared similar cardenolide traits, but not glucosinolate traits, likely as a result of specific selective pressures acting on each defense. Ancestral and novel chemical defenses in Erysimum thus appear to provide complementary rather than redundant functions.