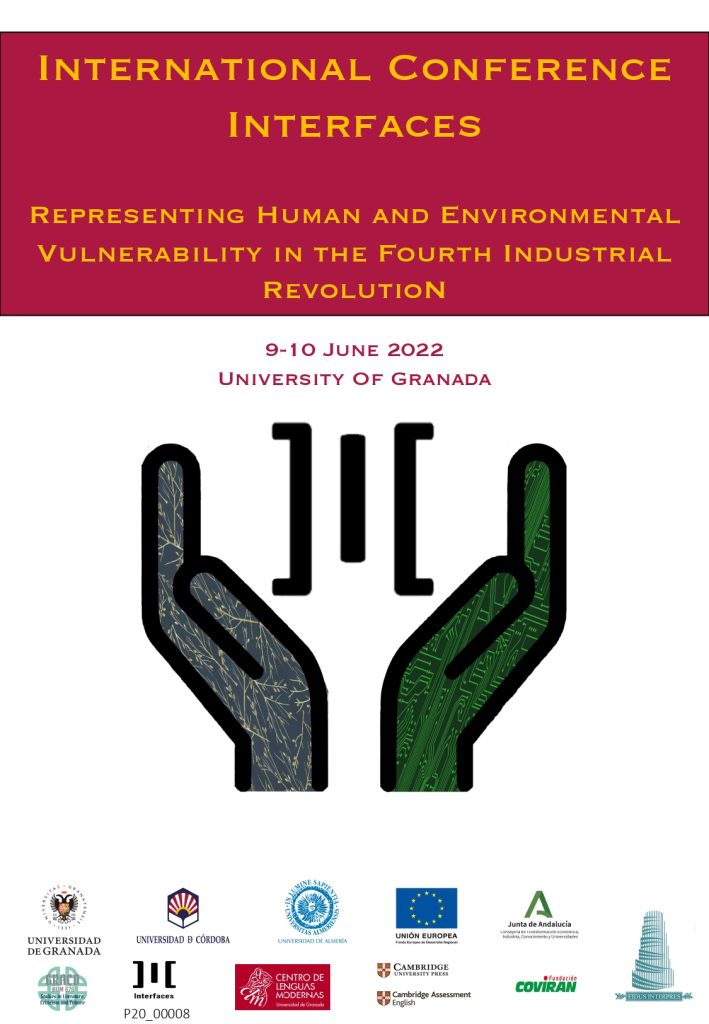 The Organizing Committee and our collaborators are delighted to welcome academic scholars from a wide variety of disciplines to make this occasion a special event and to enhance the creation of synergies worldwide among all those interested in issues related to the representation of vulnerability in the Fourth Industrial Revolution. Along the conference,international experts will share their views regarding the concerns derived from the global increase of human and non-human vulnerability based on economic and environmental precariousness to discuss the present and future challenges it may pose in our hyperconnected technological world.
The conference theme, "Representing Human and Environmental Vulnerability in the Fourth Industrial Revolution", aims at creating a challenging forum for those scholars around the world interested in working collectively in global intersections associated to these topics in a broad sense, regardless of its area(s) of implementation from either a theoretical or practical approach. We invite contributors to honor us with their invaluable presence and to deepen the critical debate from different disciplines around this thought-provoking theme.
On behalf of the Organizing Committee, I am delighted to welcome delegates and attendees, and hope this event will become an enriching experience in the incomparable city of Granada as hosting venue.
Miriam Fernández Santiago, University of Granada (Spain)