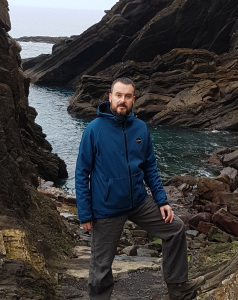 Alejandro Secades Gómez is an Aggregated Professor at the Facultad de Filosofía Redemptoris Mater, Callao, Perú. He was also a lecturer at the Andrés Bello National University (Chile) and at the University of Oviedo (Spain) in the area of Computer Engineering. He is a PhD in Philosophy from the University of Granada, BA in Social and Cultura Antrolopoly (UNED) and Computer Engineer (University of Oviedo).
Within the field of Argumentation Theory, his main areas of expertise are: argumentation and its relation with cultural and linguistic diversity, and Computational Argumentation (area of Artificial Intelligence), in relation to a more theoretical and philosophical perspective of Argumentation Theory.
[2017] Secades Gómez, Alejradro. "La diversidad lingüística como 'campo de pruebas' en Teoría de la Argumentación: lengua aimara y calificación modal en el LNMA." Cogency, Journal of Reasoning and Argumentation, vol. 9 , no. 1, Winter 2017, pp. 107-138.
[2015] Secades Gómez, Alejrandro. "A Computational Model of Pragma-dialectics as a tool for its Analysis and Appraisal." Informal Logic, vol. 35, no. 3, pp. 342-377.
[2013] Bermejo-Luque, Lilian, and Alejandro Secades Gómez. "A. Commentary on: Jacky Visser's 'A Formal Account of Complex Argumentation in a Critical Discussion'." Virtues of Argumentation. Proceedings of the 10th International Conference of the Ontario Society for the Study of Argumentation (OSSA) 22-26 May 2013, edited by Dima Mohammed, and Marcin Lewiński. Windsor, ON: OSSA.
[2013] Secades Gómez, Alajrandro. "¿Lógica Trivalente aimara? Análisis de una teoría sobre razonamiento no occidental." Revista Iberoamericana de Argumentación (RIA), no. 6, pp. 1-28.