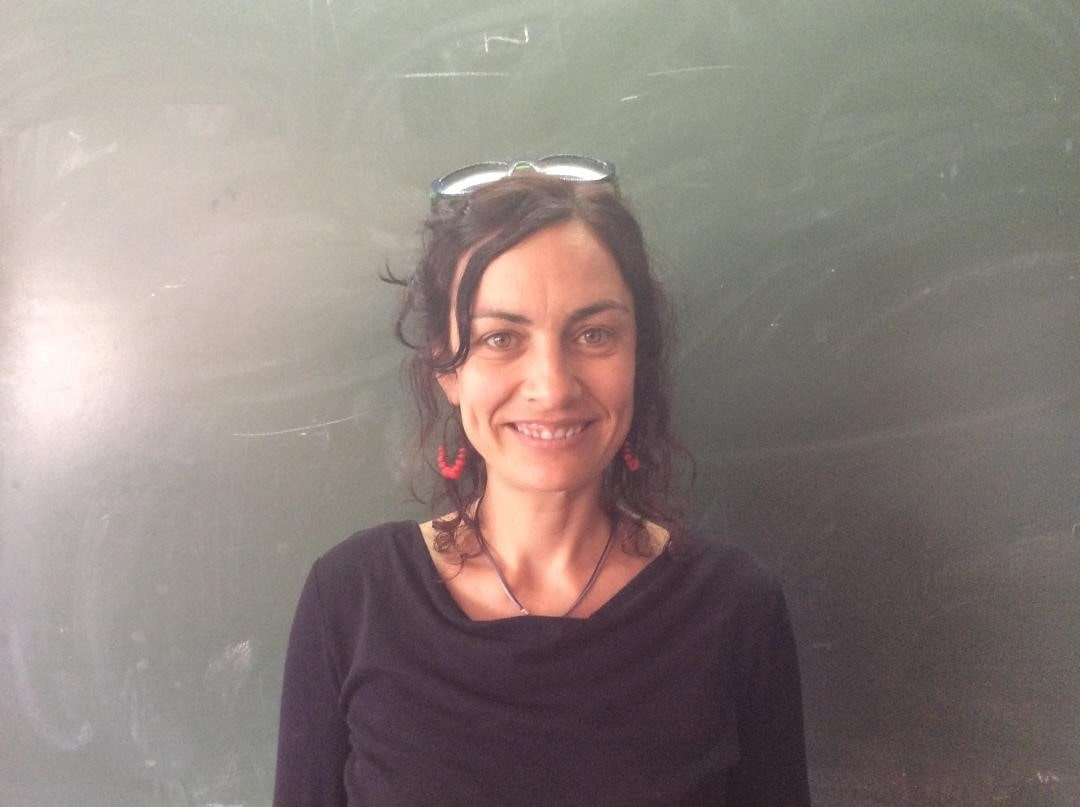 Paloma García Díaz is a high school teacher and an Adjunct Assistant Professor of Practice at the Department of Philosophy I of the University of Granada. She is a lecturer in the Master's Degree in Teacher Training for Compulsory and Upper Secondary Education, Vocational Education and Training (VET) and Language Teaching at the University of Granada in the module "Complementos de formación de las ciencias sociales: itinerario de Filosofía".
Her first publications were focused on the interdisciplinary framework in the area of Science and Technology (STS). Her research has been also oriented to the study of democratization of science and politic models to approach citizenry's participation in cases of socio-technical controversies. More recently, her research has focused on the ethical and politic aspects of biomedical progress in human enhancement.
[2016] García Díaz, Paloma. "Cuestiones bioéticas sobre el modafinilo."Gazeta de Antropología, vol. 32, no. 2. (Available at: http://www.gazeta-antropologia.es/?p=4898).
[2015] García Díaz, Paloma. "El debate filosófico sobre la mejora humana y la cuestión del interés público." Dilemata. Revista Internacional de Éticas Aplicadas, no. 19 (septiembre), pp. 65-82.
[2015] García Díaz, Paloma. "Assessing Ethical Discourses on Human Enhancement From the Point of View of the Democratization of Science and Technology." Contrastes. Revista Internacional de Filosofía. Supplements 20 "Ideas and Realities of Democracy: Meeting the Challenges of Contemporary Citizenship." pp. 127-143.
[2014] García Díaz, Paloma. "Socio-technical controversies, Democracy and Deliberation: New Challenges for Political Philosophy." Varieties of Liberalism: Contemporary Challenges, edited by Jan Harald Alnes, and Manuel Toscano. New Castle Upon Tyre: Cambridge Scholar Publishing, pp. 35-51.
[2012] García Díaz, Paloma. "El rol diplomático del científico social." Teoría del actor-red. Más allá de los estudios de ciencia y tecnología, editado por Francisco Javier Tirado, and Daniel López. Barcelona: Amentia, pp. 187-216.
[2011] García Díaz, Paloma. "Revisión crítica de la política ontológica latouriana." Athenea Digital. Revista de pensamiento e investigación social, vol. 11, no. 1, pp. 155-170.
[2011] García Díaz, Paloma. "Object-oriented philosophy and the comprehension of scientific realities." Athenea Digital. Revista de pensamiento e investigación social, vol. 11, no. 1, pp. 225-238.
[2008] García Díaz, Paloma. "El principio de precaución como base de los foros híbridos." Ética en la Práctica, edited by Pedro Francés et al. Granada: EUG, pp. 257-278.
[2008] García Díaz, Paloma. "Los límites del principio de indeterminación radical en Bruno Latour y el giro político de su filosofía de la ciencia." Theoria. Revista de teoría, historia y fundamentos de la ciencia, vol. 23/3, no. 63, pp. 319-336.
"Ética y política de los avances biomédicos en mejora humana" (FFI2012-32565) (Ministerio de Economía y Competitividad)
"Investigar para medir la pobreza e impulsar la enseñanza de la ética en Costa Rica" (IMPECO) (Plan Propio de Desarrollo de la Universidad de Granada-2015)
"Artificial Intelligence and Biotechnology of Moral Enhancement: Ethical Aspects" (FFI2016-79000-P). Proyectos de I+D, Programa Estatal de Fomento de la Investigación Científica y Técnica de Excelencia, Subprograma Estatal de Generación del Conocimiento - Convocatoria 2016.