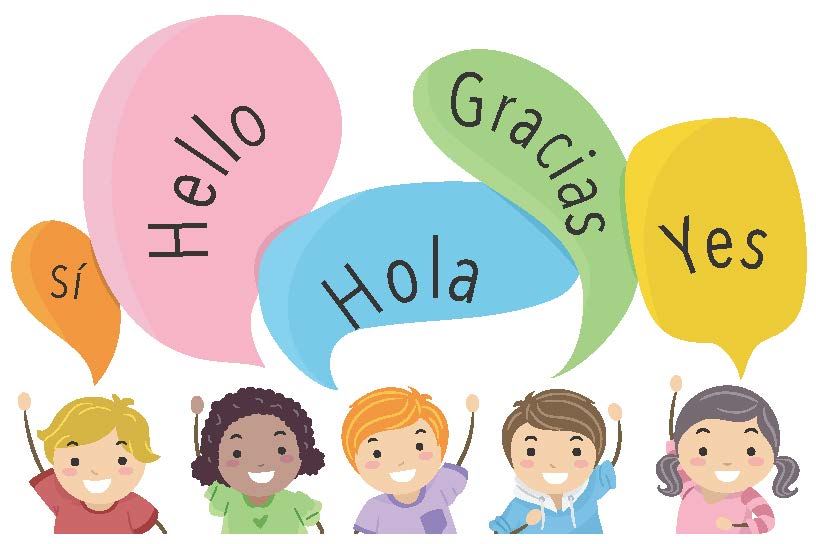 Dos cuestiones que suelen plantearse tanto los padres de niños bilingües como los investigadores del bilingüismo son:
¿Influye una lengua en la otra lengua en un niño bilingüe?
¿Cómo es la lengua de los niños bilingües en comparación con la de los niños monolingües?
There are two questions that both parents of bilingual children and researchers of this topic often ask themselves: Does one language influence the other language in a bilingual child? How does the language of bilingual children compare with that of monolingual children?
Cuando se investiga el lenguaje de los niños bilingües, es necesario en muchos casos compararla con un "grupo de control" de niños monolingües. Los resultados del grupo de control sirven de referencia sobre lo que es esperable en el desarrollo lingüístico de un niño. Así, por ejemplo, se puede ver si los niños bilingües siguen el mismo proceso que los monolingües a la hora de adquirir vocabulario o estructuras del lenguaje. En algunos casos, los niños bilingües parecen ir con algo más de retardo que los niños monolingües de su misma edad, pero en otros casos los niños bilingües muestran mejores habilidades lingüísticas que los monolingües. Por ello es importante siempre saber cuál es la norma "estándar" en el desarrollo de los niños monolingües.
When investigating how bilingual children use language, it is often necessary to compare them to a "control group" of monolingual children. The control group serve as a reference for what is to be expected in a child's linguistic development. For example, we can look at whether bilingual children follow the same process as monolingual children when acquiring vocabulary or language structures. In some cases, bilingual children seem to lag behind monolingual children of the same age, but in other cases bilingual children show better language skills than monolingual children. It is therefore important to always know what the "standard" norm is in the development of monolingual children.
Investigadores de Bilingualism Matters de la Universidad de Granada (Teresa Quesada y Cristóbal Lozano) colaboran con Sharon Unsworth de la Universidad de Radboud (Holanda) en el estudio denominado "2in1". En este estudio se están investigando las posibles similitudes y diferencias en el desarrollo lingüístico de niños monolingües (lengua materna español) y niños bilingües (lenguas maternas holandés-español). El objetivo del proyecto es investigar en qué medida el idioma que los niños hablan en el hogar influye en el uso del segundo idioma. En esta parte de la investigación en colaboración con la Universidad de Granada, se determinará el nivel del español del "grupo de control", es decir, niños monolingües que asisten a un colegio público del área metropolitana de Granada (CEIP Tierno Galván, Armilla). La lengua española de estos niños monolingües granadinos servirá como punto de comparación con la de los niños bilingües holandés-español en Holanda, para ver posibles diferencias y similitudes.
¿Quieres saber más sobre el proyecto "2in1"? Pincha en este enlace.
Researchers from our Bilingualism Matters group at the University of Granada (Teresa Quesada and Cristóbal Lozano) are collaborating with Sharon Unsworth at Radboud University (Netherlands) in a study called "2in1". In this study they are investigating the possible similarities and differences in the linguistic development of monolingual children (Spanish mother tongue) and bilingual children (Dutch-Spanish mother tongues). The aim of the project is to investigate to what extent the language children speak at home influences the use of the second language. In this study the researchers are relying on a "control group", a group of monolingual children attending public school (Tierno Galván Elementary in Armilla, Granada) . The Spanish language of these monolingual children from Granada will serve as a point of comparison with that of Dutch-Spanish bilingual children in the Netherlands, to see possible differences and similarities.
Want to know more about the "2in1" project? Click here.