El pasado sábado 28 de Septiembre estuvimos formando parte del eco-mercado organizado por el Colegio Gómez Moreno (Granada).
Participamos con un stand donde todas las personas interesadas pudieron preguntar a cerca del conocimiento de idiomas, las funciones de la organización y en general cualquier inquietud relacionada. Intentamos solventar sus dudas, así como recibir ideas e iniciativas para una futura realización de talleres/charlas en este y otros centros de Granada.
Last Saturday on the 28th of September we participated in the ecological market organized by Gómez Moreno elementary school.
We were located at a stand where interested passersby could approach us and ask about language learning, our BM organization, and any other related questions. We clarified confusions about bilingualism and received ideas about future initiatives for workshops/talk series at the Gómez Moreno elementary school and other education centers in Granada.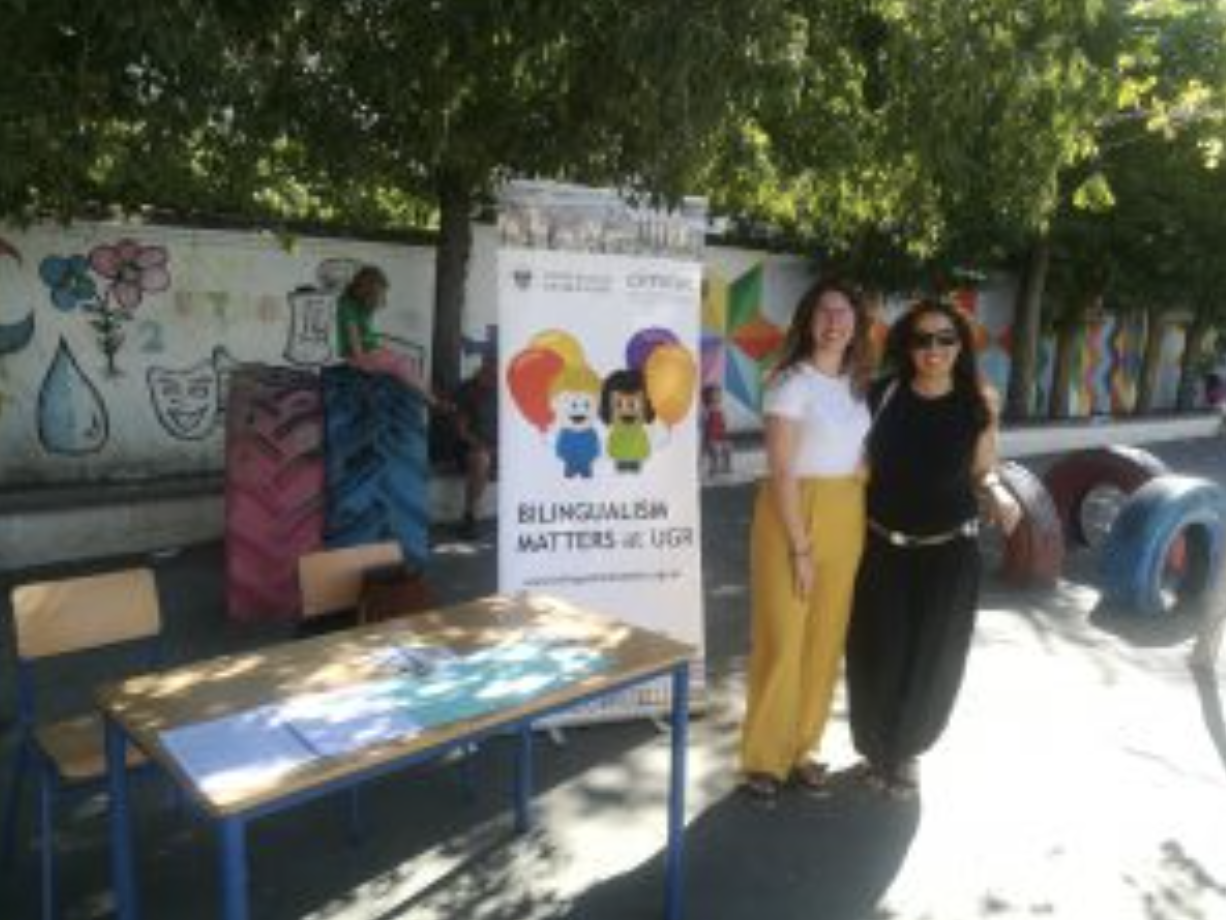 Concretamente, el C.E.I.P. Gómez Moreno es un centro en el que interactúan 31 nacionalidades diferentes según nos comentó el director del AMPA. Se trata de un centro al que asisten familias en muchos casos plurilingües, otorgándole una riqueza lingüística de lo más variada e interesante.
Fue una experiencia muy interesante y estamos seguros de que podremos realizar más actividades en el futuro.
In particular, the Parent's Association mentioned to us that the Gómez Moreno elementary school is a center that brags having members of more than 31 nationalities communities. Many multilingual families send their children to this educational center, giving it a varied and interesting linguistic richness.
It was a great experience and we hope to repeat this activity and start new ones with this elementary school in the future.
¡Si quieres que formemos parte de tu colegio no dudes en ponerte en contacto con nosotros! If you want us to be part of your child's elementary school experience, please don't hesitate to contact us! bilingualismmatters@ugr.es