Reconstructing history allows us to realise that bodies have not always been valued in the same way; a capital that is linked to bodies (sexual capital) exists as a consequence of transformations in the field of health, of relationships between social classes as well as the general conception of the conditions required to be an accomplished person.
These changes allow us to identify possibilities for transformation. Because even though everybody should be able to express themselves through their bodies, this is far from reality as there are certain requirements that have been set which verge on the pathological. An empirical study on qualified and working class workers provides us with a contemporary view of how sexual capital is linked to eating disorders. An analysis of existing conflicts allows us to identify ways of political mobilisation against the most harmful forms of sexual capital.
In this talk, many questions will be addressed, such as what it means for a body to become valuable in the market. The dimensions of bodies that undergo transformation will be highlighted, as well as the physical capacities that people acquire. Then, an analysis of how market experience is being distorted and violated by the experience of capitalist domination will be performed. As a consequence, we are unaware of bodies' contribution to business benefits and we overlook the destructive effects deriving from the imposition of a physical orthodoxy.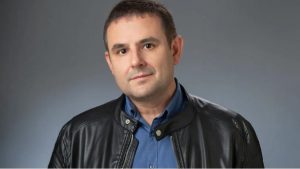 José Luis Moreno Pestaña is a lecturer in Moral Philosophy at the University of Granada (Department of Philosophy I). He studies the historic configuration procedures of the academic rule in Philosophy, the symbolic and working violence on bodies and the renewal of contemporary democracy through ancient democracy's procedures. He has published various works including Convirtiéndose en Foucault. Sociogénesis de un filósofo (2006); Filosofía y sociología en Jesús Ibáñez. Genealogía de un pensador crítico (2008); Moral corporal, trastornos alimentarios y clase social (2010); Foucault y la política (2011); La norma de la filosofía. La configuración del patrón filosófico español tras la Guerra Civil (2013); La cara oscura del capital erótico. Capitalización del cuerpo y trastornos alimentarios (2016); y Retorno a Atenas. La democracia como principio antioligárquico (2019). His most recent publication, Los pocos y los mejores. Localización y crítica del fetichismo político, has earned him the II Premio Internacional de Pensamiento 2030, awarded by the Institutu Asturies 2030 and the Grupo Editorial Akal.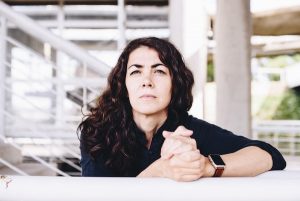 Ana Carrasco Conde (Madrid) is a lecturer in Philosophy at the Complutense University of Madrid and a regular collaborator in media such as the radio programme Hoy por Hoy from the Spanish radio network Cadena Ser and the Spanish newspaper La Marea. She has been a visiting lecturer and researcher at universities such as Harvard Univeristy (US), LMU Munich, Technical University of Berlin, Humboldt University of Berlin (Germany), IUC Dubrovnik (Croatia), University of Coimbra (Portugal), Austral University of Chile, Ibero-American University, Western Paraná State University, UNSAM (Argentina) and Seoul National University (South Korea). Ana Carrasco defends what she calls the art of annoying as a method of thinking and breaking up the present through elements that are thought to be understood. Her main philosophical concerns focus on the dark side of reality: evil, cruelty, injustice, fear, terror, horror, as well as ways to destroy subjectivity. In 2012, she was awarded the Premio de Investigación Julián Sanz del Río, awarded by the DAAD (German Academic Exchange Service) and the Universidad.es Foundation. Her publications include books such as Infierno horizontal o la destrucción del yo, La limpidez del mal, La ciudad reflejada, Presencias irReales, Simulacros, espectros y construcción de realidades and Fuera de sí mismas, a collaboration with Luciana Cadahia. She has just finished a book on human wickedness with real testimonies.
This discussion has been organised by La Térmica (provintial authorities of Malaga) as part of the Academia: Vida cotidiana en el mundo de hoy series.
Date: 25th March
Time: 18:00
Click here to watch the full debate (Facebook Live):
https://www.facebook.com/latermicamalaga/videos/486225132539011